WILLIAMSON COUNTY AGGIE MOMS CLUB SCHOLARSHIPS

Each year the Williamson County Aggie Moms raise funds to provide scholarships to deserving Williamson County Students* on their way to or currently attending Texas A&M University in College Station. We greatly appreciate your support of this effort.
Last year we awarded 17 $700 scholarships to deserving students with outstanding accomplishments in Academics, Leadership and Community Service.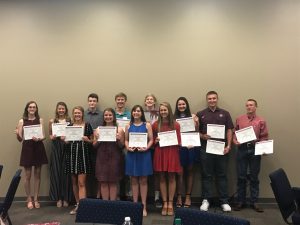 Our 2019 scholarship application deadline was March 29th. Stay tuned for our Scholarship Recipients, to be posted after our April 23rd Reception.
*Graduates from Round Rock high schools are not eligible for Williamson County Aggie Moms scholarships. Please contact the Round Rock Aggie Moms Club for local scholarship information.